Melanie Nouwels - 31 / Mar / 2023
Low seating traditions in Morocco
Low seating in Moroccan and Islamic culture is a unique tradition that has been passed down for generations. It is a cultural norm that promotes humility, unity, and good posture, while also providing practical benefits such as space-saving and back pain relief.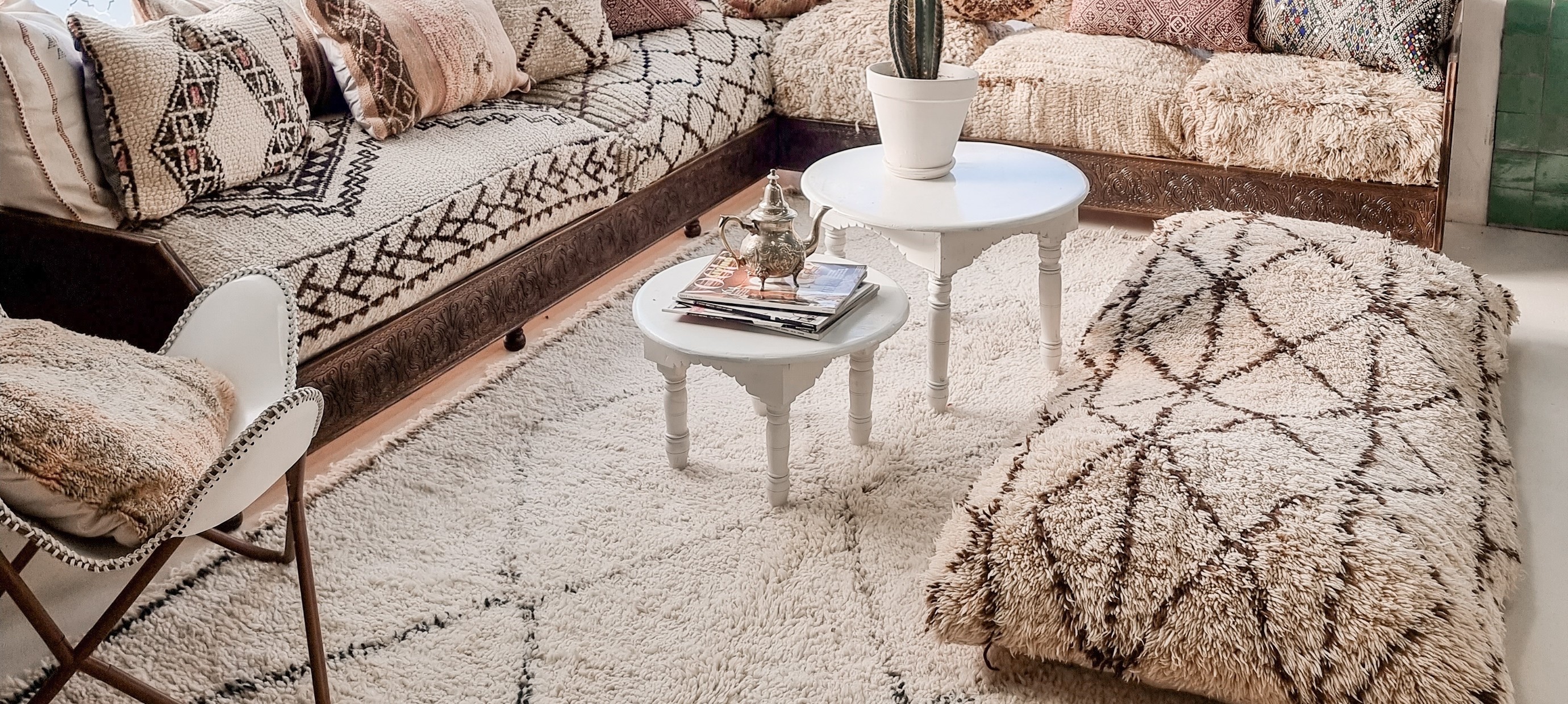 Low seating traditions in Morocco
Moroccan and Islamic culture are known for their unique traditions and practices, and one of these is the use of low seating. This practice has been around for centuries and is still prevalent in many parts of Morocco and the Muslim world. In this blog, we will explore the cultural and practical aspects of low seating in Moroccan and Islamic culture.
History and Cultural Significance
Low seating in Moroccan and Islamic culture has a rich history that dates back to ancient times. Historically, nomadic Berber tribes, who were the original inhabitants of Morocco, used low seating to create comfortable living spaces on the floor. This practice eventually spread throughout the country and became a cultural norm.
In Islamic culture, low seating is also significant. The Prophet Muhammad pb and his followers often sat on the ground or on low mats during prayers and gatherings. This practice was adopted as a way to promote humility, as well as to create a sense of unity and equality among all individuals, regardless of their social status.
Practical Benefits
Low seating in Moroccan and Islamic culture also has practical benefits. One of these is that it promotes good posture and helps alleviate back pain. Sitting on the ground with a straight back engages the core muscles, which strengthens the spine and reduces the risk of back problems.
Additionally, low seating is a space-saving solution. In Moroccan homes, where space is often limited, low seating allows for more people to gather comfortably in a small area. This is particularly important during social gatherings, such as family dinners or tea ceremonies, which are an essential part of Moroccan culture.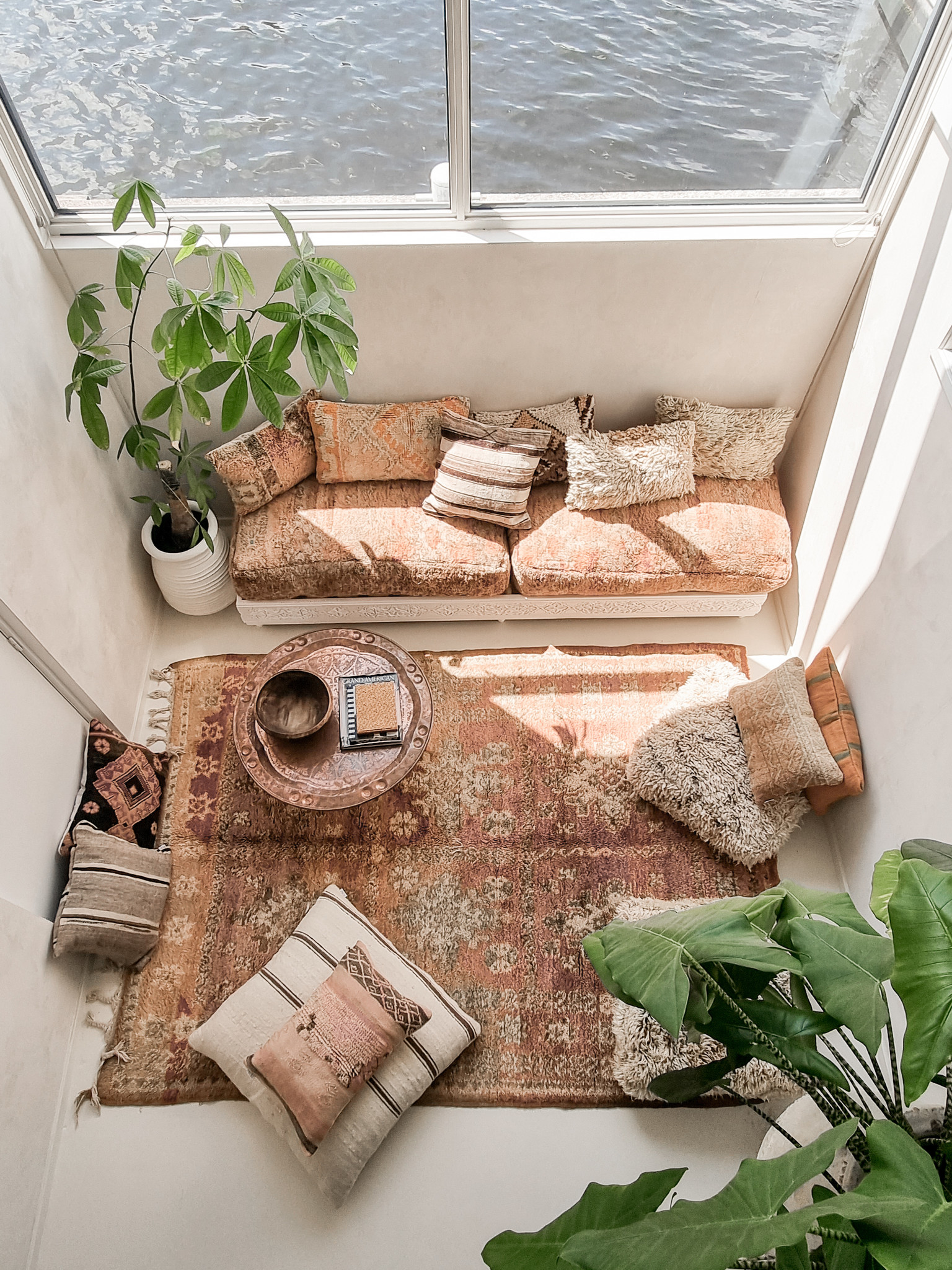 Types of Low Seating
There are several types of low seating in Moroccan and Islamic culture. One of the most popular is the pouf, which is a small cushion or beanbag chair that can be easily moved and stacked for storage. The pouf comes in a variety of colors and designs, and is often used as a decorative accent in Moroccan homes.
Another type of low seating is the floor cushion, which is a large, rectangular cushion that is placed directly on the ground. These cushions are often used for outdoor gatherings, such as picnics or festivals, and are known for their durability and comfort.
Whether it is a pouf, floor cushion, or simple mat, low seating is an essential part of Moroccan and Islamic culture that will continue to be cherished and celebrated for years to come.
Are you also in love with this tradition? Check out our unique floor cushions and poufs made from vintage authentic Moroccan Berber rugs. We ship worldwide.